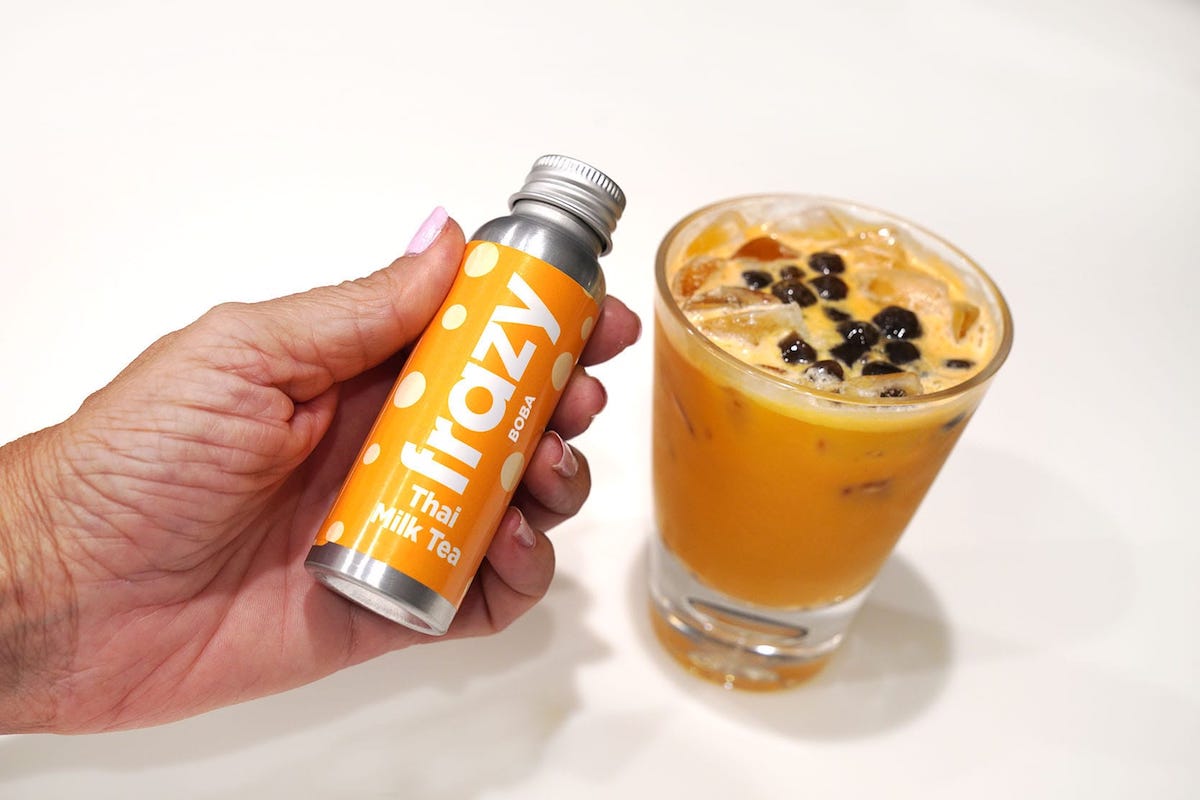 Boba in a Bottle
✔ Customized just for you
✔ Made by real baristas
✔ Just add water to enjoy
✔ Enjoy at home or on the go

Shipped to your door.
Ready to Drink.
Shop Now
Easy as 1, 2, 3
Pour the Boba concentrate

Empty the bottle into your choice of a cup.

Add 5-10oz water to get a desired flavour strength.

Add the dehydrated milk

Simply add the dehydrated milk powder that is included and mix.

Add the tapioca pearls

Each box comes with enough tapioca pearls to add to your favorite boba drink.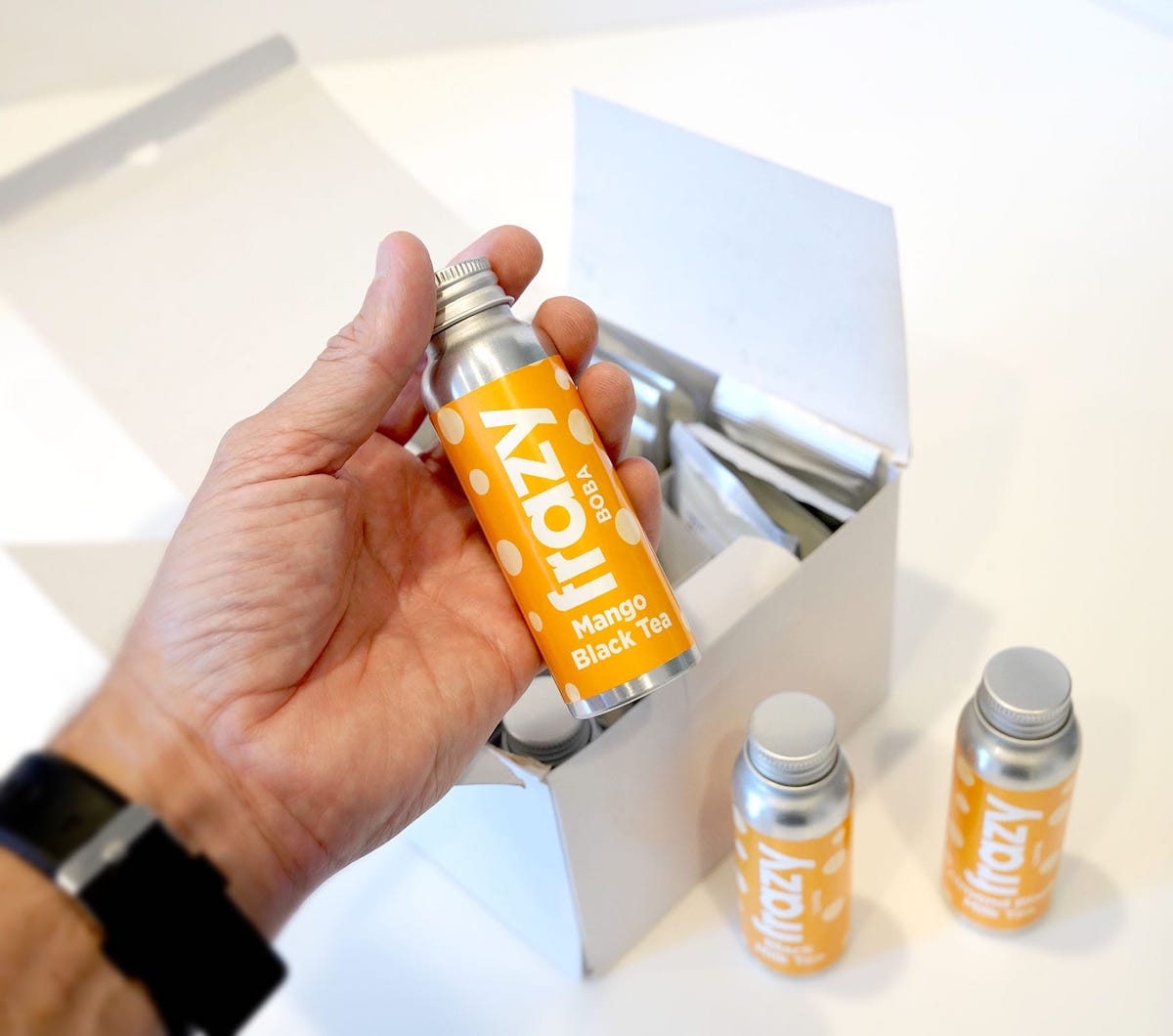 Delivered to your door
Create your box with a variety of your favorite drinks.
Simply add 6 or 12 Frazy Bottles to your Cart and complete your order.
Start Building >
FAQs
Are my drinks made to order?

Yes, every order is made specifically for you as soon as you place the order.
Can I customize the flavors in my Frazy Bottle order?

Yes! You are able to choose boba or coffee and customize the type of milk, caffeine level, amount of sugar, and add the name you would like to each of your bottles. We constantly add new flavors.
What is the shelf-life of Frazy Bottles?

Frazy Bottles can last up to 1 week outside of the refrigerator and 2-3 weeks inside a fridge.
Do Frazy Bottles require refrigeration?

They do not, but they last longer when refrigerated.
How long does it take to make my bottles and ship them?

We make everything to order.

With Free Shipping: Your order should be out & delivered within 3-6 business days after placing your order.


With Expedited Shipping: Your order should be out & delivered within 2 business days.
Can I order as a gift?

Yes! Just input their name and address in the shipping part of checkout and you'll be sending a delicious surprise.